ICOS - Impedance Controlled Surgical Instrumentation
The ICOS project is one of the winners in the BMBF-Innovation-Competition 2009. It aims for development and implementation of an approach for detection and removal of femoral bone cement in revision total hip replacement (RTHR), reducing typical risks of the intervention.
With about 150.000 implantations in Germany primary total hip replacement is one of the standard procedures in orthopedic surgery. Due to various reasons revision surgery has to be performed after about 15 years. In case of the revision of a cemented prosthesis stem, the bone cement has to be removed from the femoral cavity to achieve optimal fixation of the new implant. Conventionally the cement removal is done manually using a hammer, chisel or burr under X-ray control. This causes considerable radiation exposure for patient and surgeon and holds a risk of undesirable bone damage due to bad sight and access conditions, leading to complications and prolongation of the intervention.
In cooperation with the Clinic for Orthopaedics and Trauma Surgery of the University Hospital Bonn, the Aachen SurgiTAIX AG and the Chair for Medical Information Technology (MedIT) the ICOS project investigates the approach of electrical impedance controlled, manual or robot assisted bone cement removal, based on a strategy for real time data acquisition and analysis.
Partner
SurgiTAIX AG
Clinic for Orthopaedics and Trauma Surgery of the University Hospital Bonn
MedIT - Chair for Medical Information Technology
Funding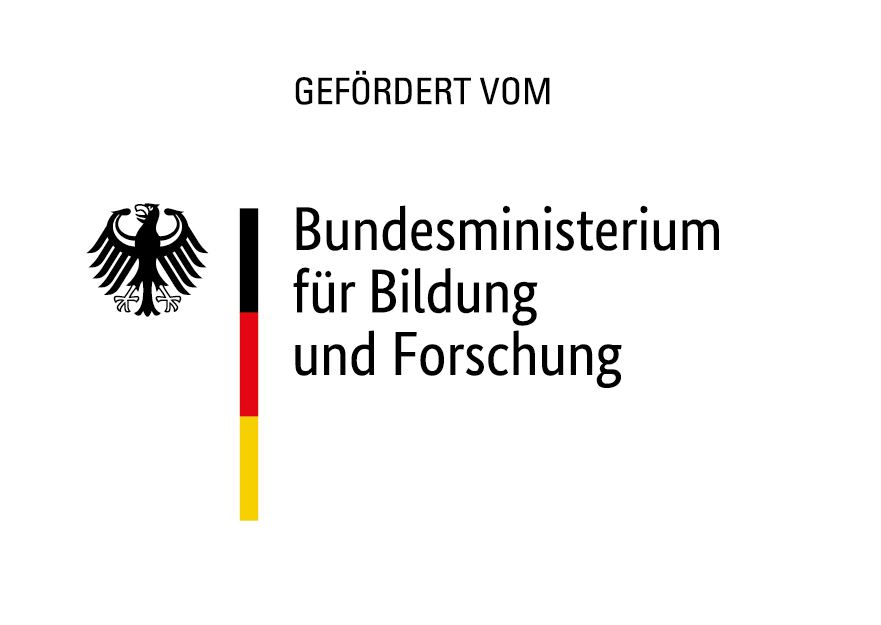 The project has been funded by the German Ministry for Education and Research (BMBF) under grant No. BMBF 13EZ1005.
(Project term: 8/2010-8/2013)
Publications
Niesche, A., Mirz, M., Korff, A., Müller, M., Brendle, C., Leonhardt, S. & Radermacher, K.: Electrical impedance controlled milling – a novel approach towards removal of bone cement in RTHR. Proc. 13th Annual Meeting of the International Society for Computer Assisted Orthopaedic Surg ery, 2013, pp. 176-178
Niesche, A., Korff, A., Müller, M., Mirz, M., Brendle, C., Leonhardt, S. & Radermacher, K.: Electrical impedance controlled milling: A novel approach towards removal of bone cement in RTHR. Bone & Joint Journal Orthopaedic Proceedings Supplement. 2013, 95-B(SUPP 28), p. 27
Brendle, C., Niesche, A., Korff, A., Radermacher, K. & Leonhardt, S.: Femoral Test Bed for Impedance Controlled Surgical Instrumentation. Acta Polytechnica Journal of Advanced Engineering. 2012, 52(5), pp. 17 - 21
Brendle, C., Leonhardt, S., Niesche, A., Korff, A. & Radermacher, K.: Influence of a Sliding Contact on Impedance Monitoring in a Smart Surgical Milling Tool. Proc. International Workshop on Impedance Spectroscopy, 2012, pp. 34-35
Brendle, C. & Niesche, A.: Femoral Test Bed for Impedance Controlled Surgical Instrumentation. Proc. 16th International Student Conference on Electrical Engineering POSTER 2012, 2012, p. BI11
Brendle, C., Niesche, A., Korff, A., Radermacher, K. & Leonhardt, S.: Impedance Monitoring during Surgical Bone Cement Milling Processes. Proc. XVth International Conference on Electrical Bio-Impedance (ICEBI) and XIVth Conference on Electrical Impedance Tomography (EIT), 2013, p. 154
Brendle, C., Niesche, A., Korff, A., Radermacher, K., Misgeld, B. & Leonhardt, S.: Rapid Control Prototyping Versuchsaufbau zur Erprobung eines impedanzkontrollierten chirurgischen Fräsers in der Revisionshüftprothetik. Automatisierungstechnische Verfahren für die Medizin 11. Workshop, 2013, pp. 16-17
Brendle, C., Niesche, A., Korff, A., Radermacher, K., Rein, B., Scholl, A., Misgeld, B. & Leonhardt, S.: Modeling of Bioimpedance Spectroscopy Measurements for the Process Control of an Orthopedic Surgical Milling Tool. The 15th International Conference on Biomedical Engineering, 43, IFMBE Proceedings, 2013, pp. 468-471
Brendle, C., Leonhardt, S., Niesche, A., Korff, A. & Radermacher, K.: Influence of a Sliding Contact on Impedance Monitoring in a Smart Surgical Milling Tool., in: Kanoun, O. (Hrsg.): Lecture Notes on Impedance Spectroscopy, 4, CRC Press, Taylor & Francis Group, 2014, pp. 83-88